Press studs

Customizable, resistant, discover the ranges
YKK buttons and press studs.

All our button systems are available in brass or stainless steel in a wide choice of finishes

Our teams support you in the customization
your finishes, logo and cap shapes

Flexfix
The Flexfix metal press stud has a plastic spring. It is a pressure system that offers high performance and durability thanks to its plastic spring increasing its resistance to abrasion. It is designed to guarantee 50,000 cycles without loss of efficiency.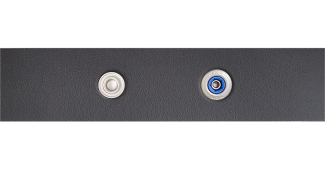 Ring Spring


The Ring-spring is a metal press stud with a ring spring, which makes its pressure solid. Its action is more powerful than S spring snap, suitable for fixing on heavy clothes. As it is self-drilling, you do not need to make a hole first.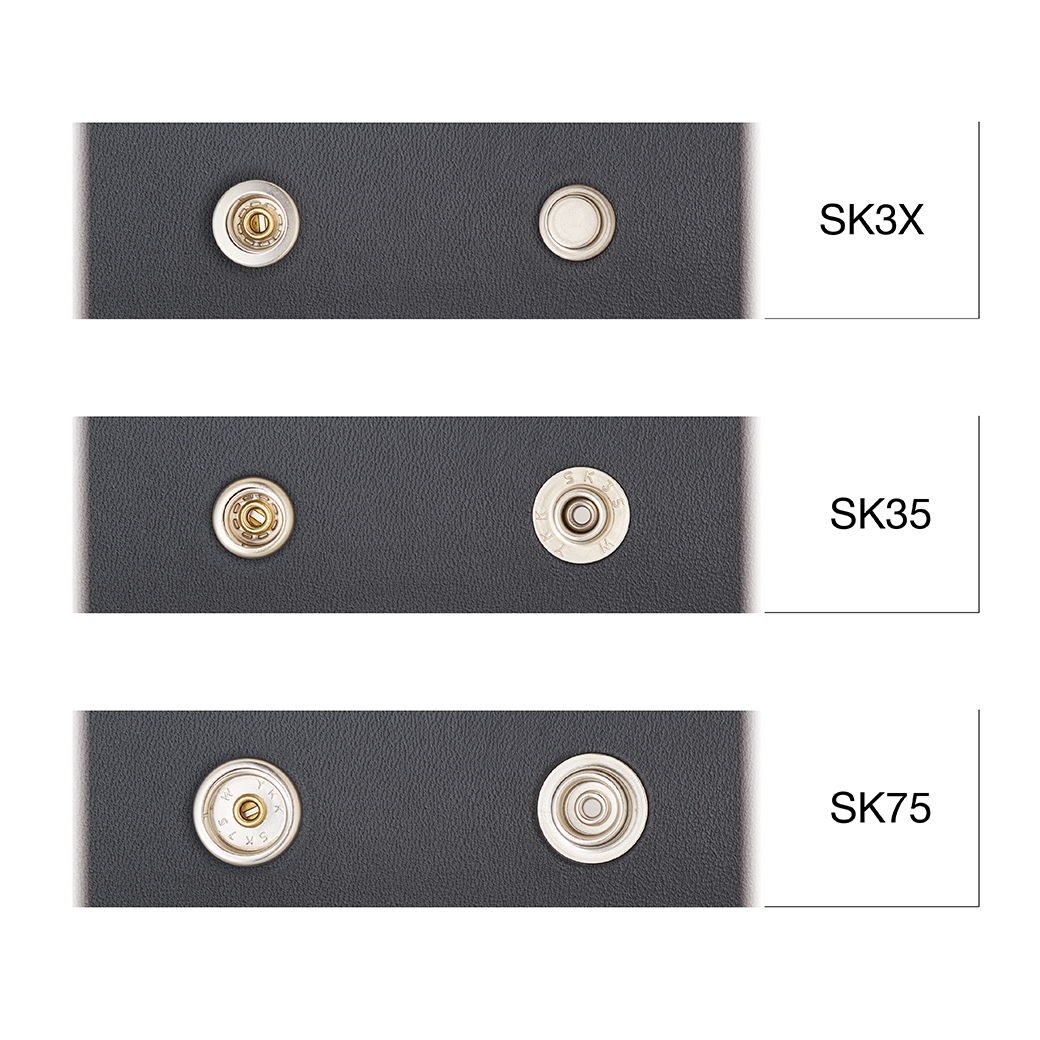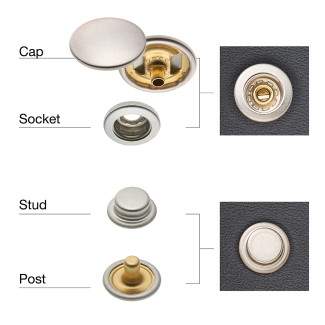 SK3X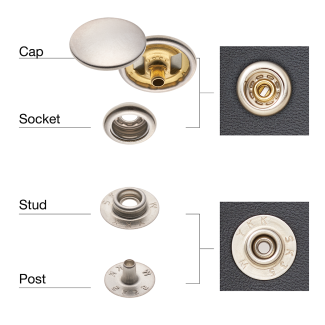 SK35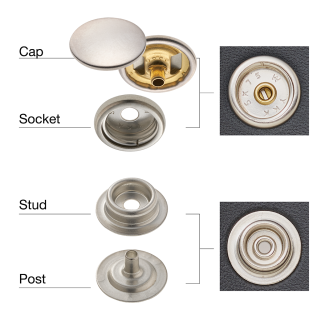 SK75
S-Spring
The S-spring is equipped with an S pressure spring, which makes its pressure soft.
Thanks to its ease of use, the spring-loaded S snap button is suitable for attachment to medium and light garments. It can be applied to a wide range of applications (clothing, leather goods, etc.).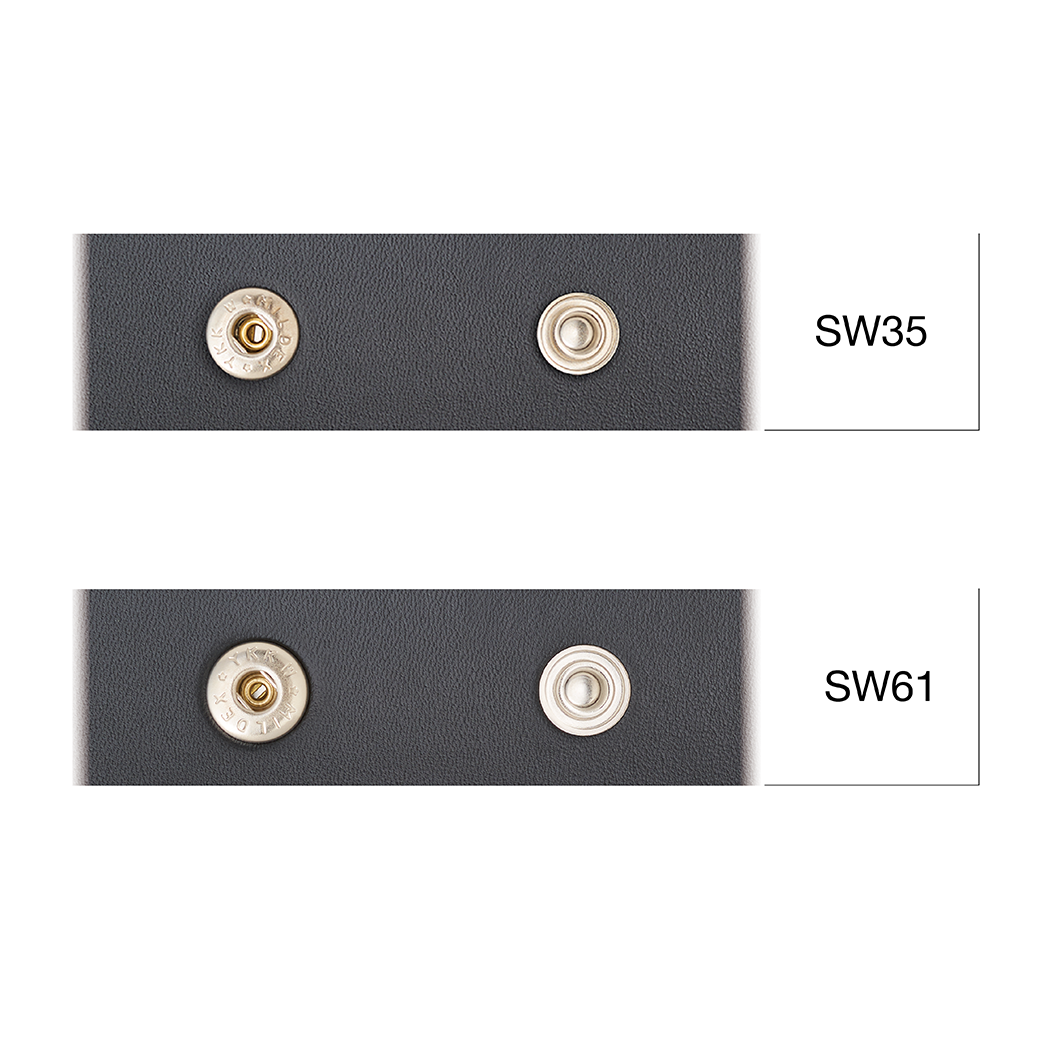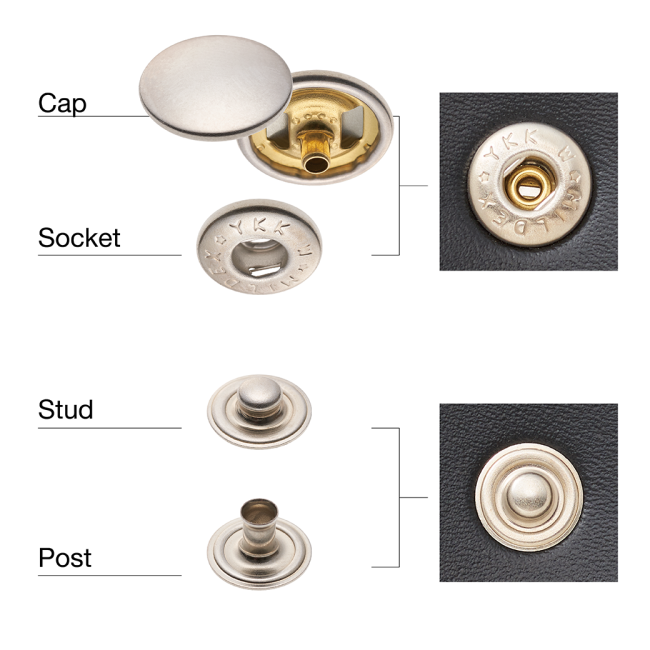 SW35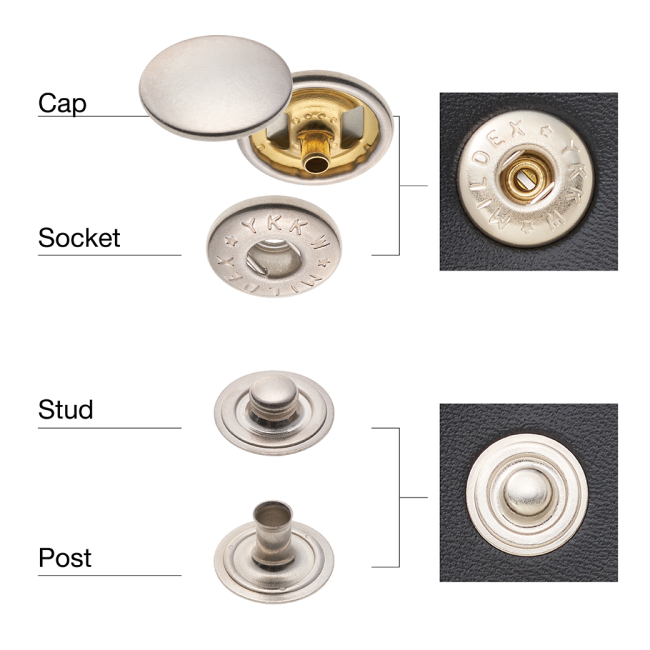 SW61
Snapet®

Snapet® or claw button is a range of miniature snaps most commonly used for baby clothing, medical clothing and workwear in applications that require light pressing action and low profile fasteners.

Snapet® causes minimal fabric damage and has excellent holding power on delicate fabrics.

It is available in paint to match colors and anti-nickel finishes.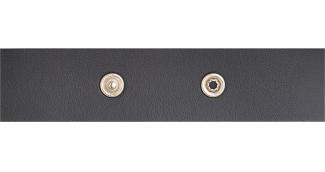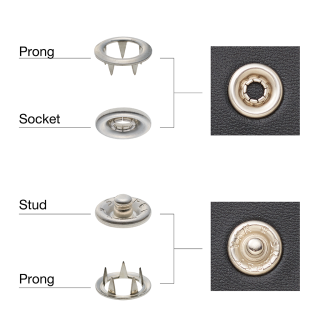 Plastic buttons


The YKK plastic snap button is made of 4 plastic parts with a new socket and stud design. They have a wide selection of colors available on YKK Global Color Card. The colors will match the VISLON® zipper.
Plastic systems

Plancer®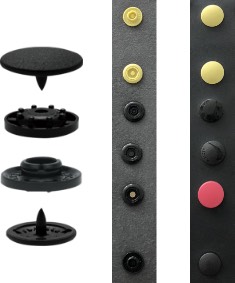 Suitable for rainwear and sportswear
Lightweight and durable
Dry cleanable.
Advancen®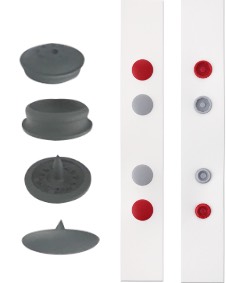 Offers high temperature resistance up to 230°C,
Lightweight and durable.
DP300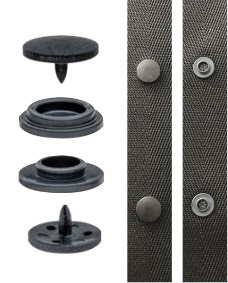 Designed for wear in hazardous work environments and provides protection against high temperatures and arc flash.
Contact us to receive our samples of anti-fire, anti-arc buttons,
antistatic, waterproof…

YKK: a global offer

An engineering department supports you in your projects.
From study to installation, including maintenance.

Buttons

Installation tools
Machine
Services
S-Spring
(SW)
FlexFix
(DUP)
Ring Spring
(SK)
Radial Spring Knipper
(SA)
Calotte
Ressort
Boule
Œillet
de boule